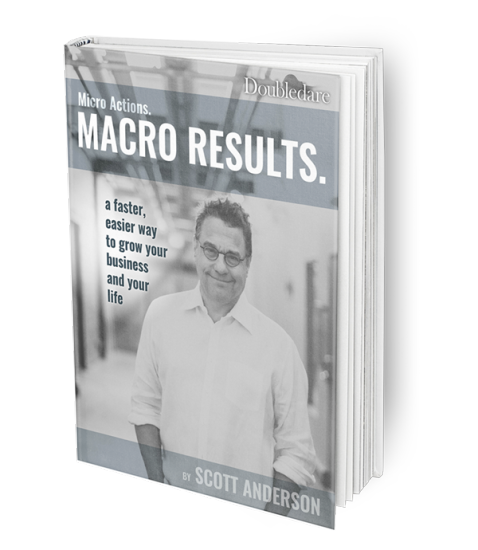 Get Your

Free E-Book
"Micro Actions. Macro Results." is a faster, easier, more enjoyable and effective way to build your business and enjoy your life! Our book invites you to:
Abandon the mindset of "hard work", "muscling through", and all too often, painful paralysis
Embrace the philosophy of taking the easiest, simplest, smallest positive actions you like the best
Get Your Copy Now!