A version of this post originally appeared in Omaha Magazine's Fall, 2016, Women in Business issue.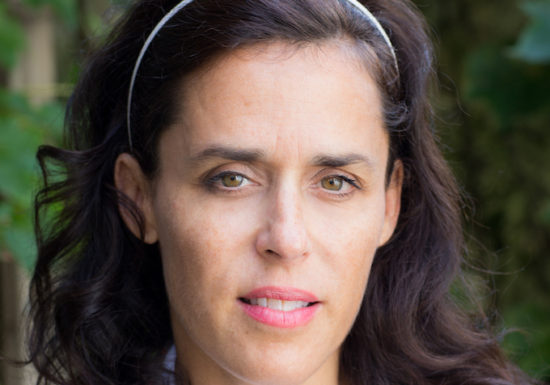 As my regular readers know, I successfully completed a work-from-abroad experiment this last summer. It was by far the most satisfying "put your money where your mouth is" adventure I've had in a long time.
Recently  I interviewed my friend Amy Zier, since she has experience running a business in both the United States and Italy.
Originally from Omaha, Amy is trained as an occupational therapist. Twenty years ago, she opened her first office in Chicago, Amy Zier & Associates. She moved to Italy ten years ago and has clinics in Napoli, Rome, and Rovereto. The Chicago clinic is still operating, but Amy manages it mainly from Italy.
I asked her if she noticed any differences between running businesses in the United States and Italy. She told me it's very rare to have a woman own a private business in Italy, let alone a therapeutic clinic. The challenges involved with starting up were different, too. "The steps to having a business and running a business in Chicago were much easier, you just do it. Here in Italy, there is a lot of bureaucracy to deal with. Building a business in the US is much easier!"
"Building my practice in Italy challenged me in every way imaginable. Learning to speak Italian at the level I could connect with professionals and families was difficult. Understanding the culture was an obstacle in the beginning as I really needed to understand perceptions of disabilities, child development, and the role of parents and extended family within the child's life. I was fortunate to bring to Italy ideas and ways of clinically working with children and parents that were less common; many Italians are looking outside of their 'system' to find ways to support differences in their child's development."
One of the keys to Amy's success has been in carving out a unique niche: her clinics use a combination of two methods—DIR, the Developmental, Individual-differences, & Relationship-based model, and SI, Sensory Integrations.  "Innovation is highly valued in my organizations. I encourage thinking boldly, designing programs that make a difference, even though outside the traditional way of practicing."
One newsworthy thing Amy is doing now is launching an online training/certification program in her unique combination of DIR & SI. Her targets are anyone in the UK and Italian time zones and any English speaking countries. "The DIR/SI organization was built on the idea of bringing innovative courses to practitioners, educators, and parents from around the globe. Our approach to teaching is unique: by incorporating practice-based opportunities, mentoring from a range of experts in diverse fields related to developmental disabilities, and building foundational capacities related to reflective practice, observation of developmental phenomena, and analyzing how to measure our impact as clinicians in meaningful ways."
What is she looking forward to? "Bringing together participants from difference countries and areas of clinical practice will be very interesting."
The takeaway: By uniquely combining two practices in her "industry," Amy has become a great example of creating a niche in business.
If you'd like to talk about how you can carve your own niche, or if you are interested in working from abroad, drop me a line at Scott@doubledareyou.us.